Paris Saint-Germain have leapt to the defence of star player Neymar, who is recovering from his third injury in the last 12 months. They were apparently not happy with the result of a poll by French broadcaster RTL, in which, according to PSG, 78 percent of soccer fans think Neymar's provocative style of play causes problem for him.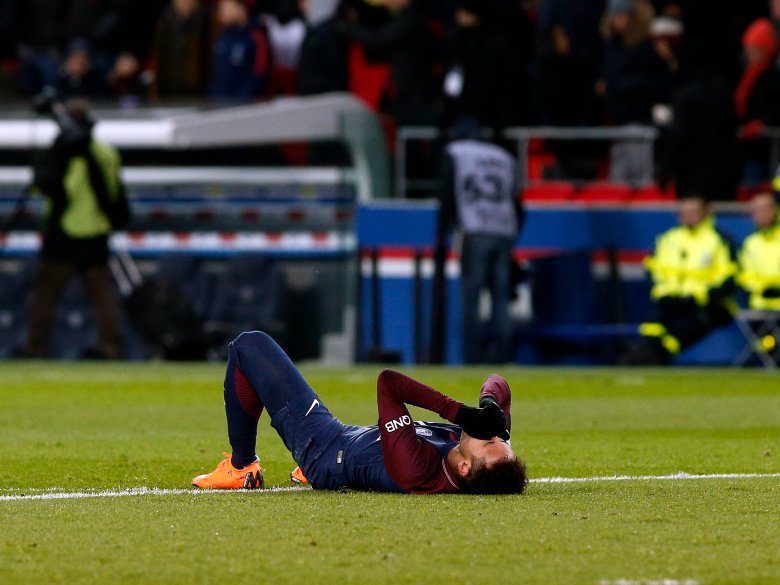 PSG responded by making a list of past football stars and legends that includes Ronaldinho, Pele, and Zinedine Zidane and asked if those greats of the game had provoked opponents with the creative way they played. PSG underscored its contention that he is unfairly targeted by opposing players, by showing statistics of how many times Neymar has been fouled this season in the French league and Uefa Champions League. They said Neymar has been fouled on an average of six times per game.
They released a statement saying they want French referees to be more proactive of Neymar – especially after his latest injury has all but ruled him out of one of their biggest games of the season Livefootballtickets.com. They posted a clip of Neymar skills and tricks, which was followed with a 'Do not change' caption. Neymar limped off during a French Cup win against Strasbourg on Jan. 23, after being fouled three times in quick succession by the same player,  and is expected to be out for about ten  weeks with a injury on his fifth metatarsal  to his right foot, having sustained the same injury last February.
Instead of sympathising with the player, Strasbourg midfielder Anthony Goncalves and coach Thierry Laurey said the Brazilian attacker iS too proud with the way he showboats on the field. They made a comment insinuating he got what he deserves. They went further by saying if  Neymar wants to have fun on the pitch, they have a weapon to counter him. Strasbourg coach Laurey was summoned by the French league authorities to explain his comments, and didn't back down.
Neymar will miss both leg of PSG Uefa champions league round 16 tie against Manchester United, and may also miss their Quarterfinal first leg tie if they progress.